Here is a Pedaltrain Pro we wired up for a customer recently. The board contains a MFC-101 from Fractal, a Fractal EV-1 expression pedal, a Mission SP-1 with LED, and a Mission EP-1.
The customer had also requested color changing LED lights for effect on stage. The LED lights are controlled via remote and work pretty nice. Behind the MFC ontop of the board you can see the sensor for the remote. These are powered via the courtesy port of the ISO-5.
We modded the SP-1 by drilling out a hole to fit a DC jack for the LED. This pedal now runs off of the VL ISO-5.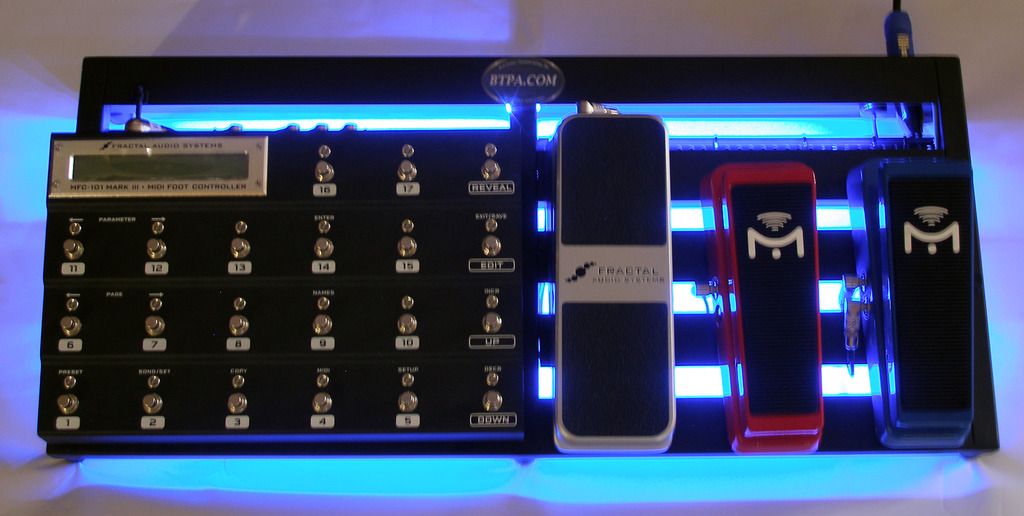 Here's also a video of us running the auto color change mode to some Black Sabbath...
https://www.youtube.com/watch?v=zjKj-XuZpD0